Following more than five years of planning and construction Computer Network Systems Limited (CNS) is proud to, at long last, announce the grand opening of The CNS Tower in Bashundhara, Dhaka, Bangladesh. Conceived as a Global Development Centre (GDC) for market leading software solutions The CNS Tower has been designed and built as a state-of-the-art facility with the potential to house over 1000 CNS Engineers per day over two shifts.
Containing CNS' own in-house Tier-4 equivalent Data and Disaster Recovery Centre, robust physical as well as cyber security measures and constructed with hardware infrastructure from leading vendors this facility is one of Asia's premier software development destinations. From today teams of CNS Engineers and IT experts will work from The CNS Tower to deliver on our mission of providing cost effective, organisationally transformative, and easy to use software products to our clients globally. Working to CNS' accredited CMMI Level 5, ISO 45001, ISO 9001, and ISO 27001 standards the completion of The CNS Tower allows us to further expand our service offering at every more competitive rates whilst also providing high-quality around the clock 24-hour, 365 day a year support.
Initially opening with two floors in operation a further 12 floors will come online phase-by-phase over the remainder of 2023 as we scale up our global service delivery. With ongoing project delivery across four continents CNS Engineers look forward to utilizing the new workstations as we continue to drive global Digital Transformation. With The CNS Tower now open we look forward to welcoming our first clients to this outstanding facility later this month.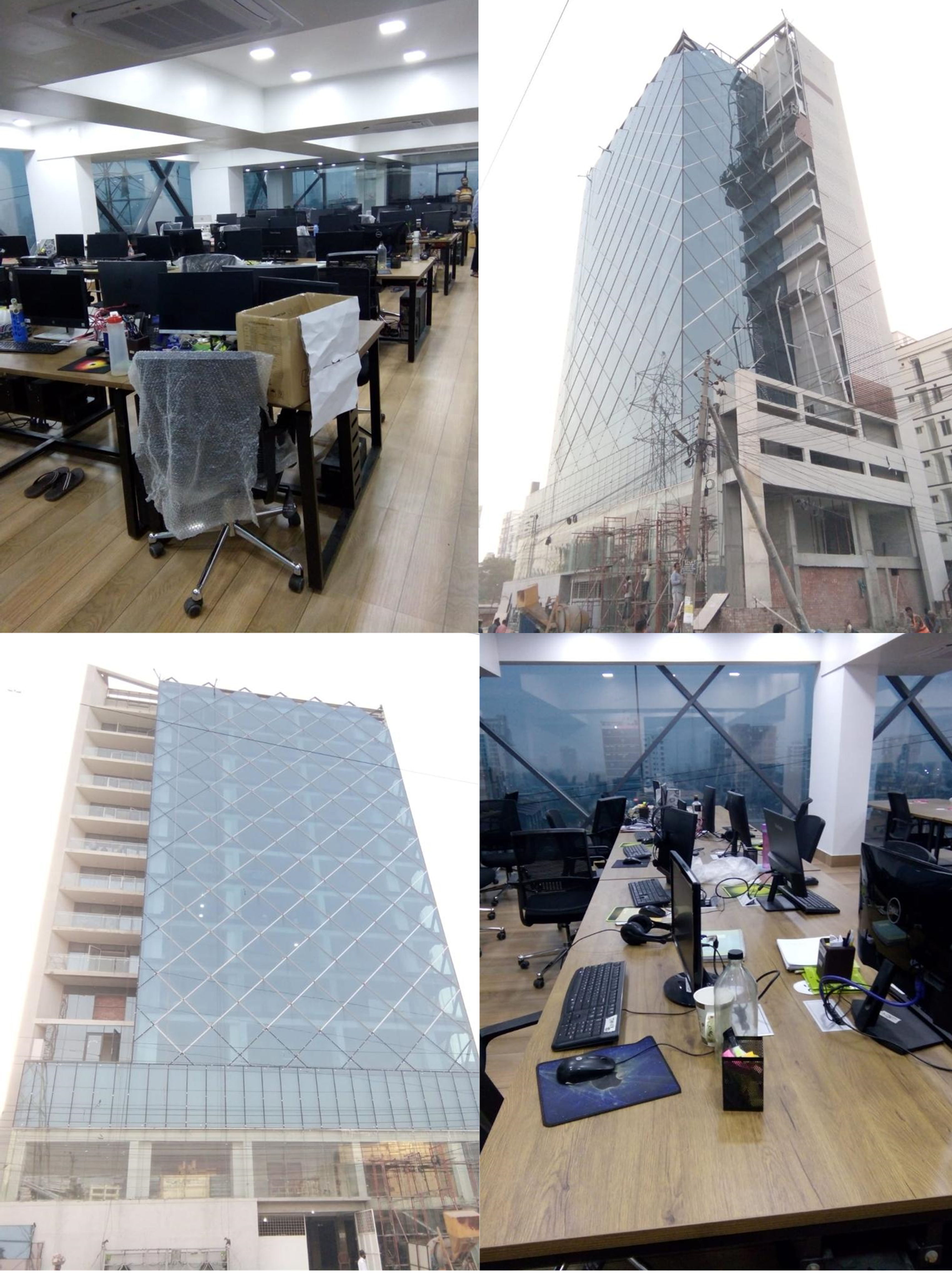 Exterior fixtures are installed as the workstations are prepped for the first shift of CNS Engineers