As we close out 2022 CNS is proud to announce not only a new partnership with Quantum Electro Mechanical Engineering PLC (Quantum) of Addis Abba, Ethiopia but also CNS' ongoing on the ground service delivery at the Ministry of Revenues in Ethiopia in partnership with Crown Agents. Over the last few months CNS has been working to support our valued partners at Crown Agents with their ongoing project at the Ethiopian Ministry of Revenues where CNS is providing key expertise in relation to e-invoicing technologies. As part of this project CNS recently deployed our Vice President of Software and Operations, Mr Anirban Chaudhuri, to Addis Abba where he took part in a number of workshops with key stakeholders including His Excellency State Minister of Revenues Tesfaye Tulu.
CNS' multi-decade experience in developing online billing, invoicing and related revenue systems has equipped our experts with industry leading domain knowledge in this field. CNS was proud to have been able to contribute to this important project and support our valued partners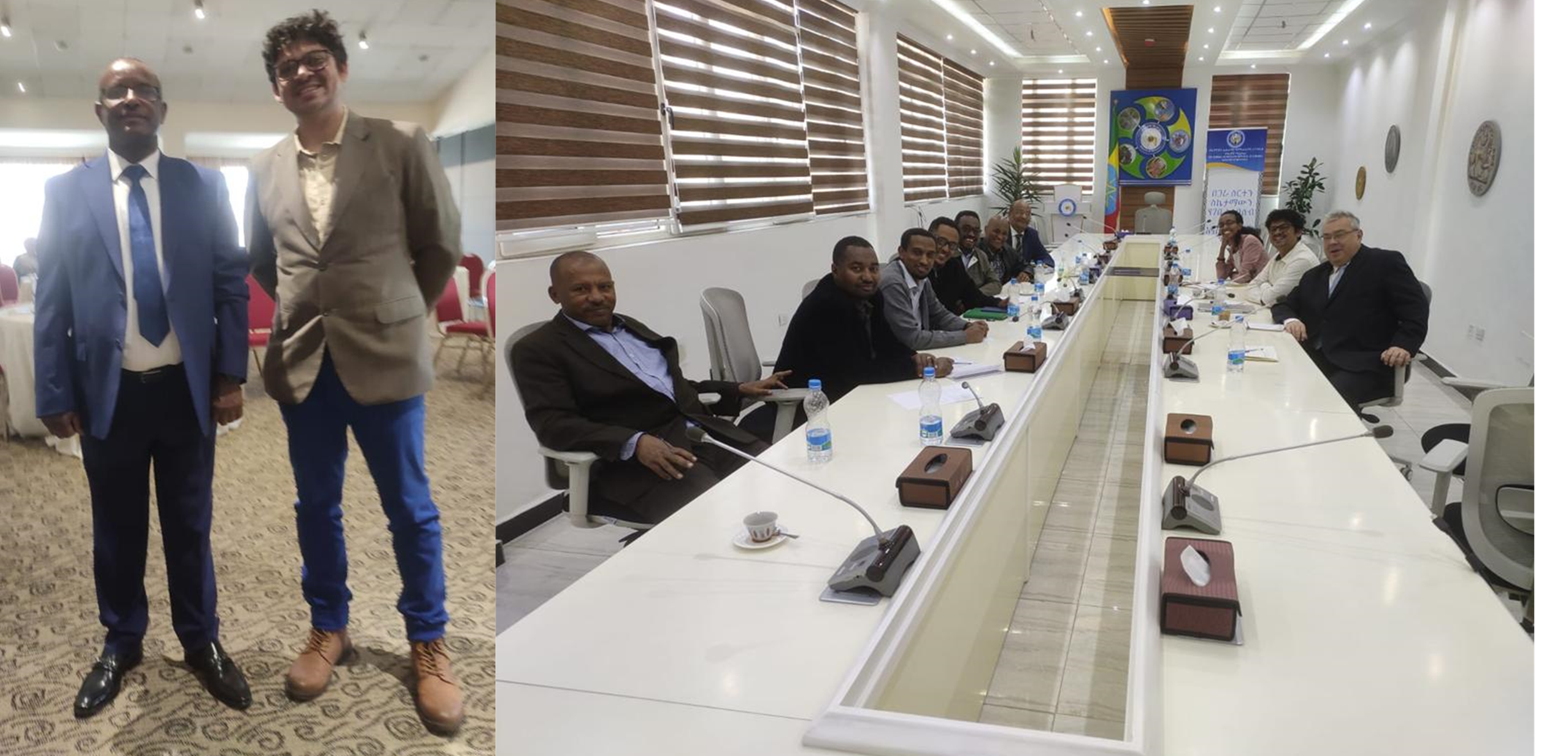 Left to right: His Excellency State Minister of Revenues Tesfaye Tulu with CNS VP Anirban Chaudhuri, the team meets with key stakeholders at the Ministry of Revenues
During this visit to Addis Abba CNS VP Anirban Chaudhuri also met with representatives of Quantum to conclude the CNS-Quantum Partnership. Established in 2016 by engineering graduates from the distinguished AAU class of 2015, Quantum's inception coincided with the Ethiopian government's push to foster smaller businesses for job creation. Quantum honed its expertise, specializing in subcontracting ICT projects and providing preventive and reactive maintenance services. Notably, Quantum became a key contributor to the Addis Ababa City Administration's housing projects, solidifying its commitment to the local community
In a remarkably short time, Quantum has transformed from a fledgling startup into a respected player in the industry, boasting a diverse clientele that includes federal government agencies, regional bureaus, financial institutions, and NGOs. Quantum has cultivated partnerships with international companies as their trusted service provider. The signing of the CNS-Quantum agreement cements its role as a local representative in Ethiopia. This strategic alliance marks a turning point for Quantum, as it shifts its focus toward providing various software and SaaS-related services to its clients through the delivery of CNS renowned solutions, reaffirming our joint commitment to innovation and excellence.
As both firms continues to innovate and grow, our joint team of professionals are ready to shape the future of the industry in Ethiopia.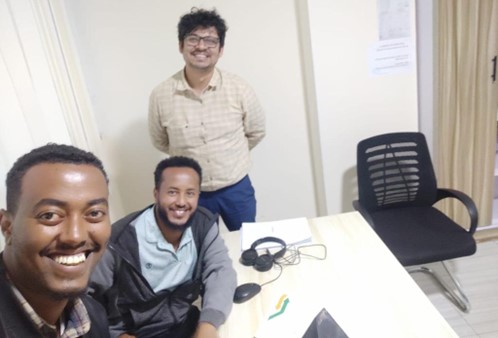 Left to right: Quantum's Samuel Deribew, Hige Mengistie and CNS' Anirban Chaudhuri