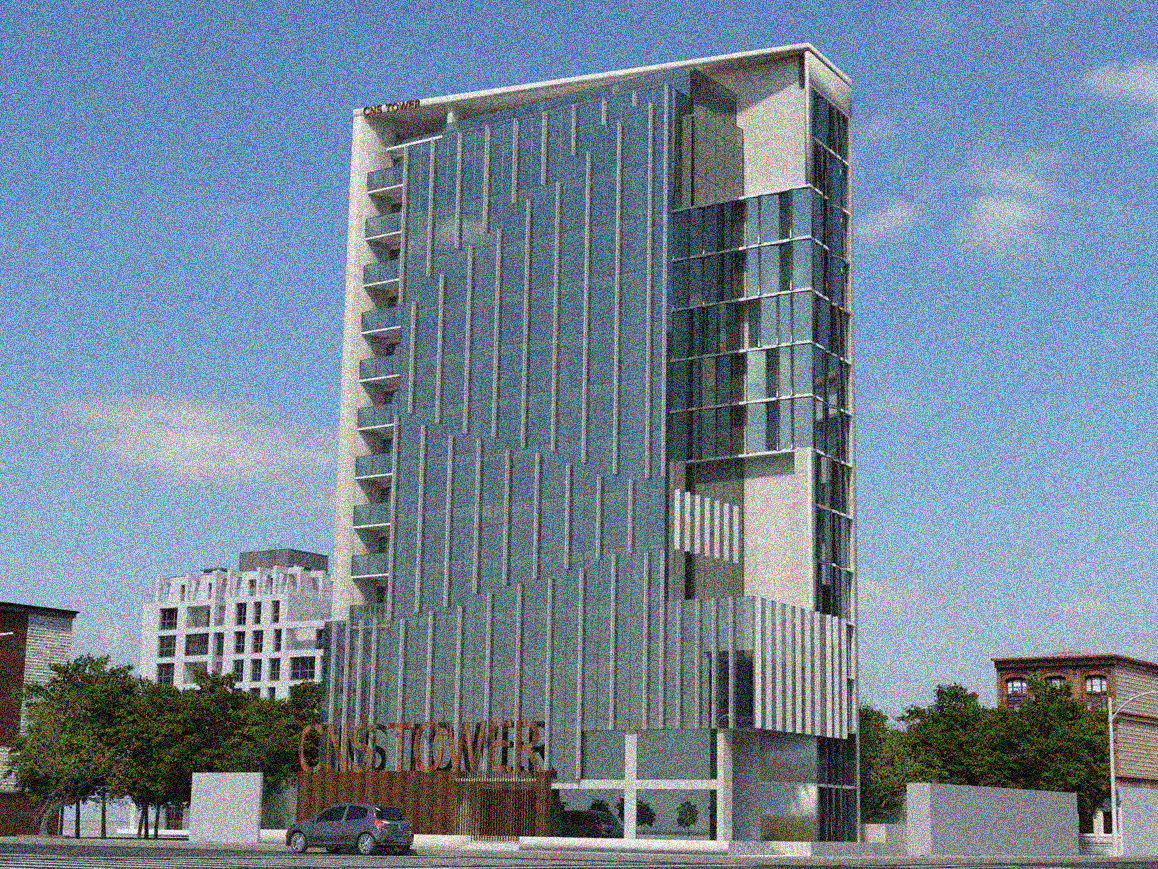 An artist's impression of how the
                    tower will look
With almost 30 years of experience in delivering transformative IT solutions CNS has decided to take the next step in further upgrading the planned CNS Tower into a Global Development Centre (GDC). The designation of the CNS Tower as a GDC is more than just a word play, the facilities will be further enhanced with an updated maximum capacity of up to 600 Software Developers, the implementation of more advanced networking infrastructure and the upgrading of the Data Centre to be in line with Tier 4 Standards, which includes an enhanced Disaster Recovery Centre.
The logic behind this expanded investment into our facilities is to ensure the highest levels of software development service delivery to our growing number of international partners and clients. With a growing number of international partners and clients CNS wants to deliver a facility for the future, a facility that can provide continued global service delivery with a guaranteed uptime of 99.98%. Such a facility would be a destination for software development in line with the highest international industry standards such as CMMi Level 5 which CNS is compliant with. As a facility designed to deliver high quality, transformative digital change around the world CNS is making the necessary investments to turn the CNS Tower into a true Global Development Centre.