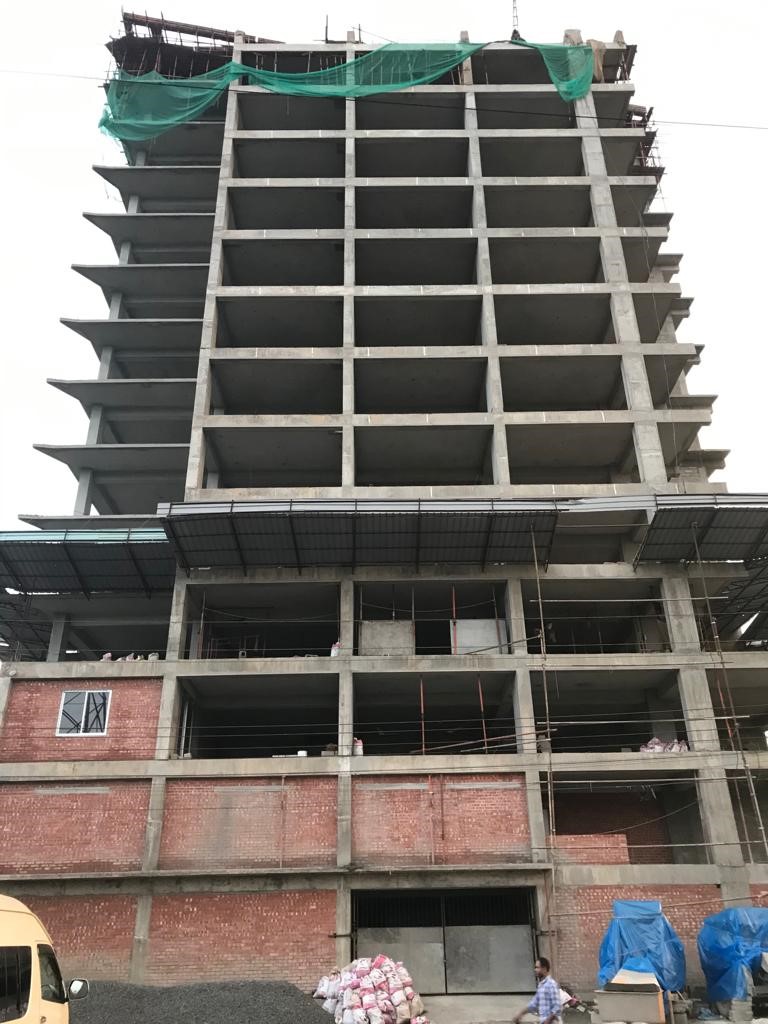 Construction on the CNS Tower 
                        has begun
Computer Network Systems (CNS) Limited is proud to announce the development and ongoing construction of the CNS Tower. The CNS Tower will be among the most advanced Information Technology facilities in Asia with state-of-the-art equipment, a capacity for over 500 software developers at full capacity as well as an in-house data centre. The CNS Tower has been designed to incorporate leading technologies and workplace practices into a centralized location to provide effective, cost-effective high-quality services to our growing number of clients and partners around the world.
The CNS Tower has been an integral part of CNS' long-term vision to become a leader in Digital Transformation for a number of years. Work to acquire land for the site of the future tower began in 2015, with construction breaking ground in 2018. Years of careful planning and design have already been invested into ensuring that the CNS Tower rises to meet the ambitious objectives not only of CNS, but most importantly that of our clients. We are confident that it will become a leading centre for global IT development. With construction already well underway it is expected that the CNS Tower will begin operation in late 2022.